Just yesterday my wife and I decided that for lunch I would order a couple of sandwiches from Potbelly and pick them up on my way home. So, I got on the computer and made our order online, paid for everything and went to the sandwich shop at the time I told them I would arrive. When I got there I went straight to the register, gave them my name, and my name was passed down the line to the person who was to retrieve my food. This was not done silently. Instead, I was greeted with a hearty greeting from each and every one of the restaurant staff, who acted as if I was an old friend or at least a very regular customer (I am neither). Immediately a smile crossed my face as the famous "Norm!" scene from Cheers entered my mind. "You wanna go where everybody knows your name." Indeed. I think I might be returning (with another online order). 🙂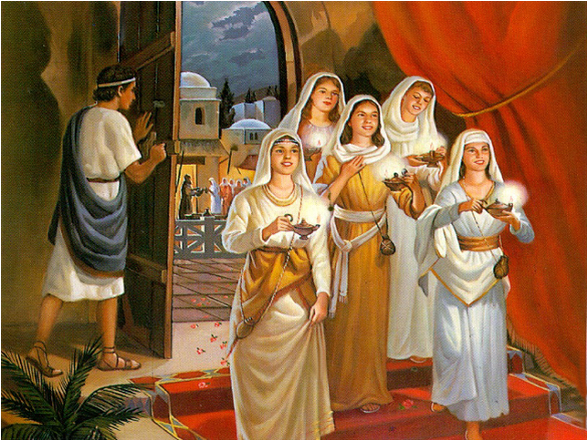 As I was walking back to my car I was struck with another thought.That's the kind of greeting all of us are hoping to receive as we enter our true home that has been prepared for us by our Heavenly Father. And yet, it is possible that, based on our actions and the way we respond to the gift of salvation that is being offered to each and every one of us, we will face the Lord on the last day and he will not recognize us. What a terrible and frightening thought that can be and yet, there is great hope, too. Jesus is merciful and in his mercy he has not only granted us the opportunity to spend eternity in heaven with him, he has also given us the tools to help us along the way to salvation. If we have strayed, if we have failed to show love to those we have met, if we have thought more of ourselves and our many needs but less of the needs of our brothers and sisters who have far less, Jesus has granted us the opportunity to do something about that.
Throughout this Jubilee of Mercy, let us seek to be forgiven for our selfishness and our anger. Let us go to him in the sacrament of reconciliation and go to our neighbors asking them to forgive us, too. Let's explore with the Lord ways that we can truly be instruments of His mercy and generosity and thereby keep our wicks trimmed and our lanterns filled with oil. For me, for starters, that means starting each morning with more prayer and more gratitude and ending it with examination and gratitude. Where we go from here I want to leave to Lord, but it is by his grace that I will be able to do anything and it is through his mercy and love that I can, one day, receive that heavenly greeting where everyone knows my name.